Oh hello, blog! How you doin'?
I have approximately no minutes before a child wakes up from their nap. So I'm going to make this FAST AND RANDOM AND SENSELESS. Because who even knows how long I have!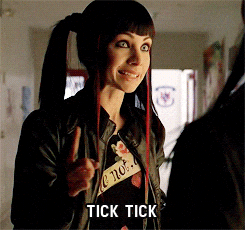 Georgie is almost four months old! I know. Time, man. It goes by fast. She's 13.5ish pounds and 25 inches long. She loves to scream and sleep...and drool a lot. Because TEETH ARE COMING. Darn it. I don't want them. Also she sleeps through the night like a champion! 13 hours is her norm. I love her best.
Gibson is almost two years and four months old! I know. Time, man. It goes by fast. He's really really heavy and pretty tall. He loves to scream and eat sausage...and scream some more. Because HE'S TWO YEARS OLD. Darn it. I don't like two years old. He sleeps, but not like a champion. 5:30 is his norm wake time. I love him best, too.
Good update, right?
...no kids are awake yet. So I'll continue.
Gibson is hilarious, per usual. This past weekend we went to Danny's family farm and Gibson had a BLAST. He rode four wheelers and threw sticks and got a tick. Ew. Also, he was trying to blow bubbles and was failing, so Danny told him to aim. He put the bubble wand up to his mouth and yelled, "AIM! AIM! AIM!" Needless to say, no bubbles resulted from that.
Georgia has started laughing, which is the BEST. She was a perfect angel at the farm this weekend, and now that we're home has decided to NEVER BE HAPPY AGAIN NO MATTER WHAT. She has spent LITERALLY the entire day either sleeping or shrieking/drooling/pooping. Except for maybe five minutes of cuteness.
...still asleep. Good.
Danny is home for the summer, which has been super great because he lets me sleep in every single morning. What a catch, right? Also he built Ellie an end table/crate to give her a place to get away from Gibson the terrible.
I've been walking on the treadmill like a good girl. And I have incentive to keep doing it...while I walk, Danny cleans the house! BOOM. He's the perfect man, obviously.
Coffee is my favorite friend these days.
I'm rereading The Hunger Games again.
My back hurts.
I love bread.
THE END.
I DID IT. I BLOGGED WHILE MY CHILDREN SLEPT AND NEITHER OF THEM INTERRUPTED ME WITH THEIR SCREAMS!
I am the champion.
BYE.
...Gibson woke up literally as I typed "bye." I really am the champion!