Once upon a time, I love our house.
...the end.
Just kidding. You only wish I were that short-winded! Ha!
So anyway, I love our house. And I was telling my mom about how I love it, but I wish there was a place for our computer/printer/an office that isn't our bedroom. And she was like, "What if you put a desk in your front closet?"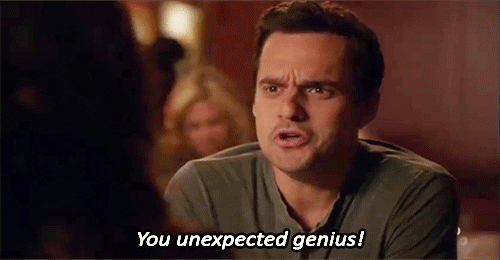 I mean, really. WHY DIDN'T I THINK OF THAT? Because for real, our front closet wasn't being used for anything except a boatload of crap.
See? A boatload. It's embarrassing.
We got home from my parents' house and went straight to work on the closet! We emptied it out, removed the really nice closet system (which we kept in case we ever sell our house), took the doors off (we kept those, too), and started to make a plan!
The next day, we worked without ceasing. I mean, we also took care of the kids. But at least one of us was working at all times.
Danny installed a new electrical outlet in the closet, since there wasn't one. I can't tell you exactly how he did it, but he went through Georgia's bedroom wall to do it, and connected it to the outlet in there. He's basically the greatest.
While he was installing the outlet, I painted the inside of the closet! We chose to use the kitchen color, which is Benjamin Moore Palladian Blue. THE PERFECT PAINT COLOR. I almost wish our entire house was Palladian Blue. Even the carpet. That's how much I love it.
Then it was time to build things! We were going to get plywood for the desk top, but I had a GENIUS IDEA: to buy a 4-foot hunk of laminate countertop. It was significantly cheaper (only $20!), looks good, and we don't have to paint/stain/sand it.
Obviously I inherited my mom's genius skillz.
So Danny built the desk! And it's gorgeous and perfect and I love it. He also built two long shelves above the desk. Which are also perfect, and were a pain in the butt to paint. But I did it anyway!
In 24 hours, we accomplished all of that. Because we have mad DIY skillz. And also because if we don't do things quickly, they never ever ever get finished.
We also bought some fun things for storage! Hobby Lobby has these great photo storage boxes for $4, and I prettied them up with some scrapbook paper. The magazine holders are from IKEA (I bought them on Amazon), and I added scrapbook paper to them, too! My green pencil cup is from Amazon, and I LOVE IT. The tubs on the top shelf (that you can barely see) were $5 at TJ Maxx.
When we built the desk, we left space to the right of it for a four-drawer file cabinet. The problem is, file cabinets are EXPENSIVE. And I don't like paying a million (or 170) dollars for file cabinets. We found some on Craigslist for cheap, but they were all way too deep for our closet.
So when we were out of town this weekend, we went to the Habitat for Humanity ReStore and found a great file cabinet for $35! Yay! It was an ugly tan color and pretty rusty, but we were planning on refinishing it, so that was fine.
And now it's finished! We got home from being out of town and started working on the cabinet almost immediately...it ended up being a super fast project. It's so beautiful! I'll write a separate blog post about how we did it. :)
With the file cabinet, the office is pretty much finished! We still need to hang a paper organizer (to the left of the desk where it won't really be seen), and put files in the file cabinet. It's been so nice to have a place for the computer that isn't in the way, and to have all of our random office supplies organized! Gibson's art supplies are in one place, and I always know where my scissors/tape/pens/important papers are! I feel like such an adult!
So there you go! I would do a cost breakdown for you, but I just have no clue. We used a few things that we already had, like paint and some of the wood. It didn't end up being very expensive at all! Hooray! That's my favorite thing!